Tax Advantages of Real Estate- Increase Your Profits and Reduce Your Expenses
If you want to maximize your returns or make an immediate impact on your profits, you should learn about the tax advantages that real estate investing serves.
You may have heard that to reduce the risk, you should continuously diversify your investment portfolio. Moreover, you may have heard that the best form of investment is cash flow-producing real estate. And you can make big money and tax advantages by investing in these assets.
I recommend you read all of these tips on how real estate is an excellent tool for tax advantages.
Tips on Reducing Your Tax and Increasing Return
1. The Fastest Way to Increase Your ROI on a Property is to Take Advantage of the Tax Laws in Place to Encourage Real Estate Investments.
The single most significant expense everyone faces is taxes. In the United States, which is considered a low tax country for average employees, there is 40%-50% in taxes. E.g., if a person earns $100,000, this means almost $50,000 of his income will go into taxes.
These taxes will include income tax, property tax, transfer tax, sales tax, employment tax, and excise tax, and much more.
The good news is that you can quickly reduce your taxes from 50% to 20% when investing in or business. Just think about what you can do with that extra money; you can pay off your debts or buy more properties to increase your wealth. Tom Wheelwright, ''When I tell people that they can legally reduce their income tax by 30 percent or more, they are immediately skeptical. They think I must be getting my clients into some tax shelter. They are correct. The tax shelter is real estate investing.''. This means that you should not be confused about reducing when it comes to lowering taxes. And real estate investing is the only best investment tool that can give you a lot of tax advantages.
2. In the United States and Many Other Countries, Real Estate is Highly Favored Under Tax Laws.
In the next part, I will discuss what you should do to receive maximum tax advantages in real estate investing. Here I will talk about United States laws, but in most countries, similar rules will apply. These means don't worry if you are not in the United States; you can start buying rental properties anywhere, depending on market conditions.
3. A Good Tax Strategist Could Really Help. It is Good to Consult with Tax Advisors Who Specialize in Tax Strategies.
If you want to get maximum tax advantages from your real estate business. Then your tax strategy needs to be a plan that you can readily accomplish without complications. You should take advice from tax strategists or add tax advisors to your team specializing in tax strategies to avoid complications and misconceptions.
Watch this Video for More Information on Reduces Taxes.
Top 7 Strategies on Reducing Your Income Tax by 20% or More
When it comes to tax advantages, real estate investing is a great tool. Here I will talk about the top 6 tax breaks of real estate investing.
1. Deduct Your Expenses
If you want to cut down your taxes, then you can do this by reducing your expenses. You can deduct your costs directly tied to operations, management, and maintenance of the parcel.
Property Taxes

Property Insurance

Mortgage Interest

Property Management Fees

Repair and Maintenance
You can remove much of the expenses you pay to run your business.
Advertisements

Office Space

Business Equipment

Legal / Accounting Fees

Travel
These aspects will reduce your taxable income, which you could save your money by filing your taxes. If your property rental income is $50,000 and your expenses drop to $13,000, you have $37,000 taxable income.
It will be wiser to record your expenses accurately so you can show them to the IRS for tax reduction.
2. Depreciation
Depreciation means total loss of value of an asset generally due to its wear and tear. As a real estate investor who owns income-generating rental properties, you can deduct depreciation as an expense on your taxes. This means that you are reducing your taxable income and potentially reducing your tax liability.
You can deduct your depreciation for the entire life of your property. Currently, the IRS has set 27.5 years on residential properties and 39 years on commercial properties. This means if your property costs $200,000 (excluding the land) then $200,000/27.5 gives $7,272. This means you can deduct $7,272 in depreciation each year.
But in the end, when you sell your property, you need to pay the standard income tax rate on that claimed depreciation. Instead of selling your property, it is better to refinance your loan and take that extra cash and build more properties.
3. Documentation
You must adequately document your real estate transactions and expenses. Without good documentation, the IRS can decide to disallow your deductions. This means you should have a good accountants team with you working to lower your taxes.
However, there are other documents that you must keep. Travelling, Meals, and entertainment, you must keep receipts for all expenses. Also, you should document every meeting, the discussion about, the date & time of the meeting, what costs were incurred. Documentation is not the most enjoyable part of real estate investing, but you should always take care of it. Stick to your documentation process, and if you find anything challenging to document, ask your tax preparer.
Remember that you cannot prove to the IRS that it was a legit deduction if it isn't documented.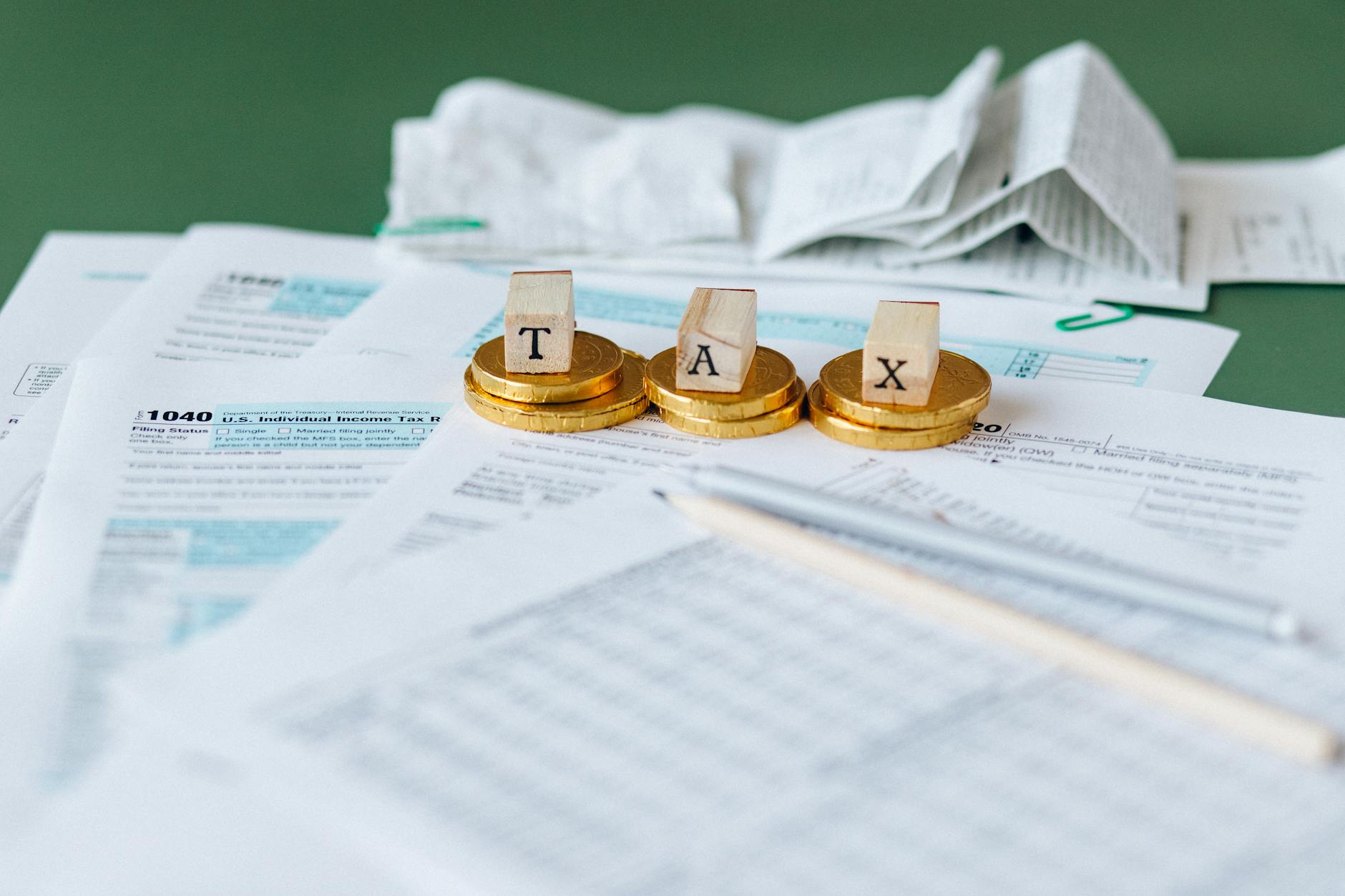 4. 1031 Exchange
A 1031 Exchange is when you trade one property for another that is similar. Unlike most asset swaps, which are taxed at the point of sale, a qualifying exchange will have zero or minimal tax liabilities.
This means you can roll capital gains from one investment property to another. And you can easily avoid taxes until you sell the property. This step depends on the type of property and the geographical location you are in. If you have a single-family residence, you will need to wait for 2 years to avoid debt. On the other hand, some properties need just one year. You need to pay capital taxes when you sell the property. You can avoid selling the property by cash-out refinance means you can take the equity from your property without selling it.
The following criteria should be met to qualify for the 1031 exchange: The properties must be exchanged for a tangible asset. The new property's value must be greater than or equal to that of the traded property. The property must be held for business purposes.
5. Opportunity Zone Funds
The Tax Cuts and Jobs Act 2017 made by Donald Trump is a congressional revenue act of the US signed into law. Includes tax incentives for investing in the country's rural and finally distressed areas. This law designates 9000 areas as opportunity zones. Investors can put the capital gains earned from selling other investment properties as a means to defer capital gains tax on their original investment.
Conclusion