Step by Step Guide on Wholesale Real Estate Investing
If you like to read blogs and articles or you want to become a full-time investor but are afraid to take action. If you want to start but don't have enough money to start investing then real estate investment is the better option for you. As with any other business, there are pros and cons for wholesale real estate. Make sure to evaluate these advantages and disadvantages clearly before doing wholesaling business.
What Is Wholesale Real Estate Investing?
Wholesale real estate is a process in which an individual, you or wholesaler takes the contract from the seller of the property then assigns the same contract to the investor with a profit. Wholesale real estate is known as the best investment strategy for beginners.
It is good for beginners as this does not require any down payments or big amounts of money to start investing. In this business, you just need to find a motivated seller who wants to sell his distressed property then you wholesaler assign the contract to the investor. In this business you can make from $10,000 to $100,000 depending on the deal you acquired.
Wholesaling can help you learn real investing quickly and give you strong negotiation skills. You can learn about the market and know which properties are selling in the market.
Wholesalers can make a profit by identifying properties that have been sold below market value, entering into a contract with the seller of the property, and transferring the sales contract to another buyer. You will earn income from the wholesale fees associated with the transaction - usually a percentage of the total cost of the property.
The end buyers are typically home renovators or other investors who don't want to spend time identifying discounted properties or negotiating with sellers. As intermediaries, wholesalers generate revenue by helping real estate investors find and complete potential transactions. However, for the wholesale operations to go smoothly, there are a few things to keep in mind that are explained below.
Does Wholesale Real Estate Work
If you want this business model to work for you then you must stay committed and willing to put in the work. However, it is risk-free means if you are unable to assign a contract with the buyer then you can finish the contract from the seller and find another property. But in wholesale real estate, you should have good control over your communication and be able to negotiate with the sellers if you want to make a lot of money from wholesale real estate investing.
It can be a challenging task to run a wholesale real estate business, you have to find good deals priced way below under market value, negotiate on deals and target serious cash buyers. To be successful as a wholesaler, you need to be willing to put in a lot of effort to build a strong list of potential customers, and build a network and maintain your wholesale buyer list over time. Those who want to master the process in this way will definitely experience the benefits of real estate wholesale. Making email lists is a game-changer as this will establish a long term relationship with buyers.
Example
Wholesale Real Estate is straightforward and simple. Eg, if you have a motivated seller who wants to sell his property urgently. However, the property is poor in condition and needs a lot of renovations that it is hard for the seller to sell it on its market value.
The owner is not in a good condition to rehab the property himself so he will hire a wholesaler who can sell his property to an investor. Seller signs a contract with the wholesaler to buy the property at a certain price. The wholesaler then finds an end buyer or an investor to whom he will sell his rights to more than the price signed with the seller.
Wholesaling isn't selling the house but instead, it is right to buy the property.
Advantages of Wholesaling Real Estate
Now we have discussed what wholesale real estate is, it's time to discuss what are the pros of this business model.
1. Earning a Large Sum of Money in a Short Time Frame
Once you have a system, you should be able to make more money in a shorter period of time because you should have the opportunity to contract more real estate.
Normally, the person who buys the designated house from the wholesaler will repair the damaged property. You have to wait a few months to complete the rehabilitation process, and then sell the house to see your profit. Wholesalers only need to wait 7 to 30 days, or how long does it take to find a buyer.
2. Need Small Capital to Start
Wholesaling forces you to get creative in finding funds to buy a property. Typically, most investors buy with all cash or bank financing or hard currency loans. If you do not have the best credit and limited funds to pay the down payment, getting a loan from the bank becomes a challenge. Wholesaling doesn't mean you have to deal with these restrictions to make money, and you don't need to have good credit or cash to transfer the contract to another buyer. It only takes discipline and guidance and a lot of sweat to make capital at the end of the deal.
3. Learn Real Estate Markets
Doing wholesale real estate is easy and it makes a beginner understand real estate markets. With the right guidance and training, you will learn marketing, negotiating, organizing and receiving the relevant legal documents. In a way, wholesale transactions combine many aspects of other types of real estate transactions that you will encounter throughout your investment career. With some wholesale transactions, you know what to look for and what to avoid in the transaction.
Learn More About Wholesale Real Estate- Wholesale to Millions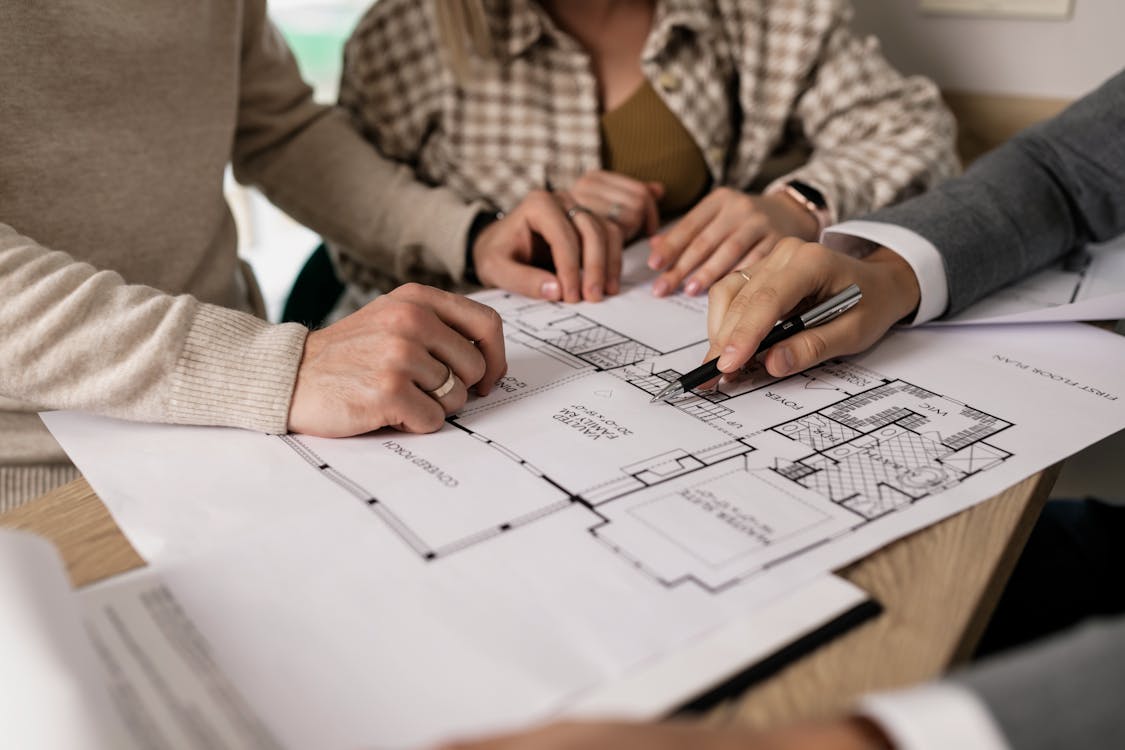 Disadvantages of Wholesaling Real Estate
There are many pros for wholesale real estate but you must beware of cons to avoid failures.
1. Unpredictable Income
Like every other business your success is not guaranteed but the more effort you put into your business the better it is. There is also no health insurance or retirement plan related to the wholesale business.
Therefore, if you are considering real estate investment (especially wholesale) as your full-time job, then you need to be someone who knows how to manage your finances. If the transaction does not go according to plan, the best thing you can do is to put the "rainy day" fund aside.
2. Difficulty Finding Serious Buyers
If you want to make money from wholesale you must have a good buyers list. Wholesaling is like marketing, you may have heard 'money is in the list'. It means if you have no buyer there is no money.
Furthermore, your personal risk depends on how your contract is written. Depending on what is inserted in the warranty store, you may have to pay your seller if you can't find a buyer.
It is better to have potential buyers aligned before making an initial offer to the seller. In this way, the risk of losing money is substantially decreased. Also, if the word leaves, you cannot complete the offers, future buyers will be less likely to want to do business with you
How to Be a Successful Wholesale Real Estate Investor
If you want to become good at wholesale real estate investing then you need to think about why you choose this business in the first place. There are many real estate strategies in the market you can use instead of wholesaling. Like every business, you need to decide what are your goals and how you can achieve them. If you stay focused on your goals you will become a good investor and an intelligent businessman.
Below I will write some characteristic traits you should have to become a good wholesale investor.
1. Trained Mindset
Many successful investors don't get lucky or have special abilities. The important trait all big investors share is a trained mindset. A trained mindset means one who has a lot of experience, knowledge and can do tasks easily, consistently with the right dedication.

2. Use Technology
Investors who use technology in their work tend to process information with accuracy while maintaining their organization. Eg, use spreadsheets to manage accounts, customer relationship management (CRM) software for good communication. Use tools to automate your work like sending bulk emails to your potential buyers.
3. Know when Subcontracting or Delegate
Experienced entrepreneurs know how much their time is worth. Handling daily tasks and projects is a constant balancing act, and investors who try to do everything on their own may hurt themselves in the long run. Clogging your schedule with too many activities can lead to errors, negligence, and even missed opportunities. Knowing when to outsource or delegate tasks and projects can prove to be a worthwhile investment.

Creating Business Plan for Wholesaling Real Estate
If you are final on your decision of doing wholesaling then the next step is creating a business plan. Most businesses fail because they don't have a good business plan. Below I will give a step-by-step on creating a business plan.
1. Building your Buyers List
Having a large number of clients is great but it is even better than having a smaller list that has a stronger relationship with you. Income from email marketing depends on how good your email list is. Whenever someone from your list buys something you should look for what he bought and then refer him to the same kind of products. This will boost your sales a lot. When you know what buyers want, you can search for specific properties and listings that suit their needs to increase your sales. When you provide high-quality real estate and preferential transactions, you can be sure that your investors will want to work with you again.
Now you may be wondering how to find the exact same buyers we mentioned repeatedly. Use the following sections as a guide to starting building your buyer list.
2.

Know the Numbers
Both sellers and buyers are willing to negotiate deals and involve those wholesalers who have deals with the right numbers. Right numbers involve accurate numbers, fair priced deals on market analysis, after repair value (ARV). All these numbers must be incorporated into your offer to the seller and back to your final buyer. You don't need to charge high-profit differences on your deals as seasoned investors will know if you manipulate the numbers.


3. Lead Generation
One of the essential traits that every wholesaler should have is the ability to produce good quality leads. You will know your local market and the wholesale process very well, but if there are no potential customers, you will not go far. This means you need to launch regular good quality lead capturing ad campaigns or make your property go viral by regularly putting up ads on social media.
Conclusion
In conclusion, I would say that wholesale real estate investing is great for beginners as you don't need any money from your own pocket. If you want to make a full-time income from this then you need to learn how to capture leads who will be interested in your offers. If you get disciplined, organised and take it seriously you can make a lot of income wholesaling properties.
This business model familiarizes beginners with the real estate market.
Learn how to start wholesale through our new online real estate course hosted by veteran investor Than Merrill-even with little or no funding.